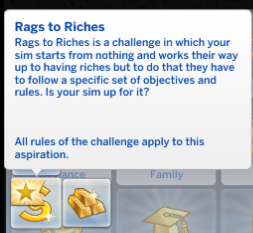 All rules of the challenge apply to this aspiration. These rules can be found here: Challenge Rules.
It is best to also look at these rules to not only get the full scope of the challenge but also because all of the requirements weren't able to be converted into objectives for the aspiration.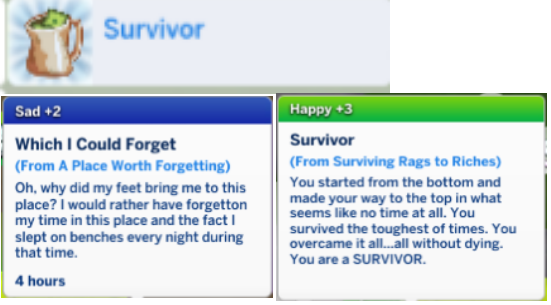 There are more buffs but you'll just have to find them. ;)
If you have any ideas on what else we can add to this please tell us!
⋆1/29/21 Fixed some missing strings
⋆2/16/21 Added French translation by Candyman Gaming